Warning!  If you ever plan to cook from the books you purchase do not buy this book.  If however, you are more interested in inspiration, then by all means purchase here.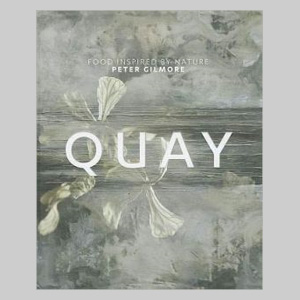 Quay is consistently ranked one of the top 50 restaurants in the world by San Pellegrino and it is well deserved.  The husband and I went to Australia for our honeymoon and went there on our last night in Sydney. The restaurant and food are breathtaking and it still ranks as one of our most memorable meals to date.  Because of that meal, I purchased the Quay cookbook only to realize my own cooking skills are nowhere near those of one of the top restaurants in the world.
The book itself, is gorgeous.  Plenty of beautiful pictures, different types of paper throughout for surprise and texture, and a nice story about the restaurant itself.  The problem is that 50% or more of the ingredients are special seafood or plant species found only in the Eastern hemisphere.  Unless you have a supplier of live marrons or are growing samphire tips in the background, don't plan on actually making anything.  Do plan on salivating over incredible photography and coming away with a million ideas for transforming that boring piece of fish in the refrigerator.