A really light and refreshing sorbet that's about as easy to make as you can get.  Because this sorbet is so pure, you need to use the freshest and ripest strawberries possible.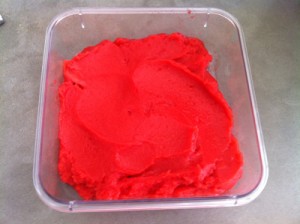 Ingredients
450g fresh strawberries, hulled and halved

100g sugar
pinch of citric acid
Preparation
Combine all the ingredients in a blender and blend on high until a smooth puree is formed.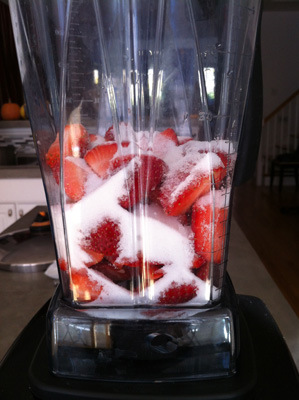 Strain through a fine mesh strainer.
Freeze in an ice cream maker and then freeze for at least 2 hours.